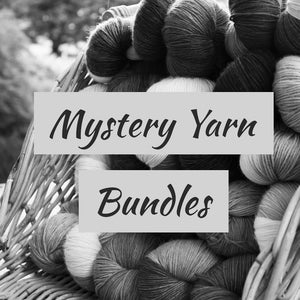 Aren't mysteries fun? 
This is a listing for bundles of mystery skeins. They are single happy accidents or  retired colorways, and make a wonderful surprise for you to open! 
Pick from two or three skeins, and whether you want mixed or matching. 
Yarn Info:
Fiber-75% superwash merino/25% nylon
Weight-fingering
Yardage-462
Gauge-7 stitches per 1"
Needles-US 2
Care-Hand wash and lay flat to dry.